Humpbacks in Stellwagen Bank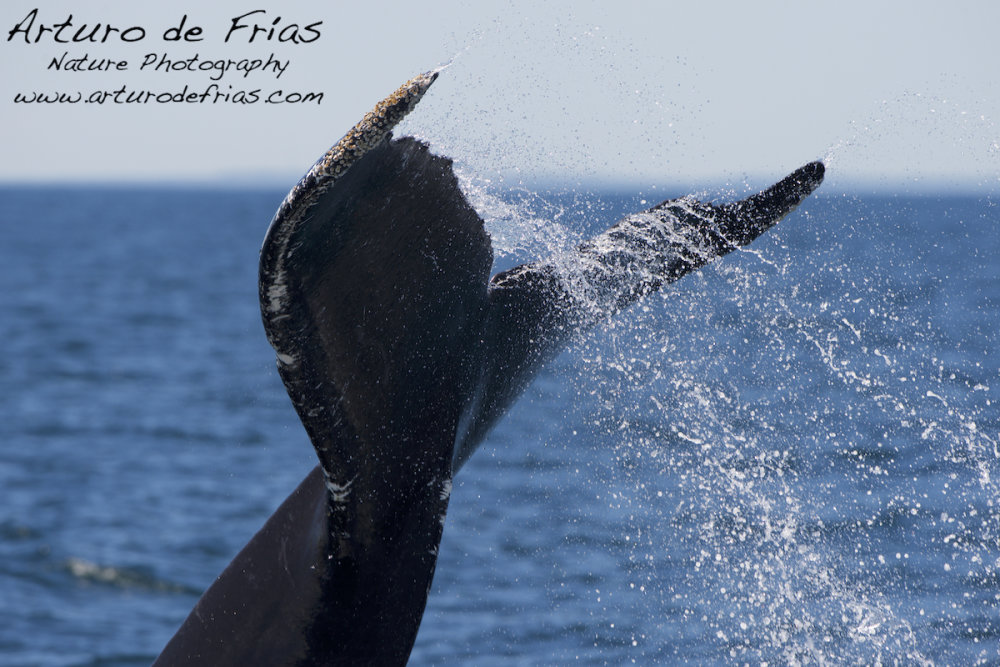 Humpback Whales (Balaenoptera novaeangliae) communicate with other whales using their famous songs or vocalisations, but also use several ways of non-verbal communication, such as breaching. Here, a whale is forcefully slapping its fluke against the surface of the water, creating a noise than can be heard many kilometres away. This form of communication is known as "lobtailing".

Las Yubartas o Ballenas Jorobadas (Balaenoptera novaeangliae) se comunican entre ellas con sus famosas canciones o vocalizaciones pero también lo hacen usando formas no verbales, como los saltos. La imagen muestra otra forma de comunicación, llamada por los biólogos "lobtailing", que se podría traducir como "coleando". La ballena golpea su aleta caudal con gran fuerza contra la superficie del agua, repetidas veces, creando un sonido que se escucha a kilómetros de distancia.
Date: 18/05/2014
Location: Stellwagen Bank, Boston, USA
Photographer: Arturo de Frias